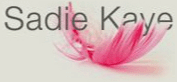 A Bipolar Love Story
Sadie is co-producing with Raffaello DeGruttola a series of 6 short films depicting different mental health conditions in a quirky, arthouse style, starting with A Bipolar Love Story. The short draws influence from Raff's difficult relationship with his father, who had bipolar disorder, and was filmed in London this week.
Raff's also submitted 5 slots (and counting..!) as a guest presenter on Sadie's Mental Ideas Podcast, in which he talks about his journey as a filmmaker and actor and how his relationship with his father has impacted his life. The pod airs on RTHK early 2019!
A Bipolar Love Story

Actress Emilie Sofie Johannesen

Emilie Sofie Johannesen and Raff

Raffaello DeGruttola and Emilie Sofie Johannesen

Raff