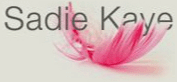 A Bipolar Love Story
Sadie is working with Raffaello DeGruttola on a series of short films depicting different mental health conditions for Mental Ideas, starting with Transference: a bipolar love story about control. The film draws influence from Raff's difficult relationship and experiences with his father, who had bipolar disorder. Transference was shot in London this week and is now in post-production.
Raff's also submitted 5 slots (and counting..!) as a guest presenter on Sadie's Mental Ideas Podcast, in which he talks about his journey as a filmmaker and actor and how his relationship with his father has impacted his life. The pod airs on RTHK Dec 2018!
A Bipolar Love Story

Actress Emilie Sofie Johannesen

Emilie Sofie Johannesen and Raff

Raffaello DeGruttola and Emilie Sofie Johannesen

Raff