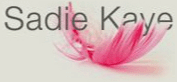 ASLI Celebrate Women in the Arts
The blossoming arts charity Sadie co-founded in 2014 and is artistic director of, Art Saves Lives International, is celebrating Women in the Arts all the month of March 2015. If you are an inspirational female artist (painter, poet, playwright, etc) and would like to submit your work to ASLI for inclusion in any of the organization's forthcoming exhibitions and events, there's still time to get involved!
Submit your work through ASLI's interactive website artsaveslivesinternational.com, or via any of the organization's social media platforms on Facebook, Twitter, Pininterest or Tumblr. ASLI also welcomes supporters of the arts to get in touch. There are myriad ways you can support and get involved with the charity's work.