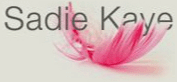 Ballad of 'Lucky' Luke!
Sadie co-wrote a spoof country & western track, the Ballad of Lucky Luke, with Col & Ryan Stanton for the soundtrack of her latest doc, Tucker's Luck. The film, in which Sadie mentors wayward wannabe horse whisperer 'Lucky' Luke Tucker broadcasts on Sky's Horse & Country channel (H&C) in April. It has since been repeated many times. H&C was recently crowned 'Best Specialist TV Channel' at the Broadcast Awards in London.
In the doc, Sadie arranges for her horse-mad mentee, Luke, to meet his horse whispering hero Monty Roberts in Britain, before sponsoring Luke to travel to America to fulfill his dream of training to become a professional horse whisperer at the Californian home of the legendary American horse whisperer. Lock up your horses….
Luke Tucker (Tucker's Luck)

Luke Tucker & Monty Roberts

Luke Tucker starts his training in California

Sadie Kaye & Luke Tucker

Sadie Kaye, Luke Trucker & Director Dom

Sadie Kaye & Monty's horse Shy Boy

Sadie Kaye presenting Tucker's Luck

Sadie Kaye, Luke Tucker, Carlos Gracida & son

Carlos Gracida & Some Groupie

Monty Roberts' Equestrian Center

Sadie Kaye & Luke Tucker

Wild Horse

Luke

Sadie Kaye

Horse Whisperer Susannah Armstrong-Gilmore

Luke Dreams of Being a Horse Whisperer

Riding from the South of France to London (2009 Wild Horses Project)

Team SLL: 2009 Wild Horses Project