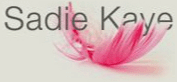 Taking the World by Brainstorm
Sadie has been appointed creative director and editor of Brainstorm, a glossy quarterly magazine, film and media platform promoting awareness of mental health issues, self-expression, artistic creativity, innovation & social enterprise. Brainstorm is owned by benefit corporation Brainstorm Media and launches within the next couple of months.
To submit artwork and writing for consideration, email submissions@brainstormmedia.org. Our websites go live May 1st: www.brainstormmedia.org and www.brainstormmagazine.com. Film entries are open via Withoutabox for the 2018 Brainstorm Film Festival. Brainstorm's awesome ambassadors are Mat Ricardo, Philippe Joly, Simone Lahbib, Rufus Sewell, Nick Samuel & Charlotte Farhan.