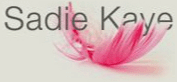 Sadie joins ISPMB Board
In 2011, Sadie was inducted as a Board Director for the International Society For The Protection Of Mustangs and Burros, dedicated to saving the last remaining wild horses of America. On a series of recent trips to South Dakota, Sadie met ISPMB President Karen Sussman. ISPMB's work helps to save the lives of wild horses set for slaughter. And Sadie, naturally, couldn't resist buying beautiful wild horse Te Quiero (pictured), from the charity!
Sadie hopes to return to South Dakota 2012-2013 with a team of British volunteers (disadvantaged young people from Prince Charles's charity, The Prince's Trust) to help care for the horses and assist Jody Marriott Bar-Lev in the fulfillment of her dream to build a world-class school for Native American Children in South Dakota. The Sunka Wakan Academy, built on Native American land in Pine Ridge, SD, will also provide a safe haven for more wild mustangs in need of a home.
For more information, click HERE!