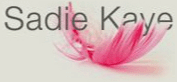 Sadie joins ITV Fixers!

Sadie has become an ITV Fixer! The ITV Network are helping her create exciting new projects aimed at helping disadvantaged 16-25 year olds get the most out of their lives. Her co-conspirator in the battle to 'fix Broken Britain' is former Feltham mentee Daniel Doran.
Dan did time at Feltham Young Offenders Institute but has succeeded in turning his life around. Now Dan wants to help others do the same. Dan's personal experiences have given him a deep understanding of how both the prison system works & the challenges young people entrenched in gang culture face.
ITV Fixers intend to make a documentary about Dan's scheme to provide an Alternative Family Support Network for 16 year old Care leavers. Teenagers who volunteer to join the scheme can look forward to free meals, movies, mentoring, educational support, assistance with job applications, assistance with claiming benefits & in filling out UCAS forms. Dan will be assisted by another former mentee of Sadie's, Geoffrey Nga'nga.
They can also expect drop in visits from a wide variety of role-models, including inspiring celebrities who grew up in the Care system & overcame the specific challenges Care-leavers face to achieve personal and professional success. The aim is to create a warm, friendly environment that supports Care-leavers as they take their first steps from kidulthood to adulthood…