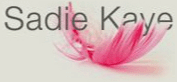 Sadie's 'Bipolar Express' Shortlisted for Association for International Broadcasting Award!
Sadie is thrilled that her Radio Television Hong Kong documentary, The Bipolar Express, is among the final shortlist of nominees for the 2015 Association for International Broadcasting Awards.
The Bipolar Express, which Sadie produced & presented for RTHK Radio 3, is among five nominees, including The Ravens by Alana Valentine (BBC World Service) and The Birth of Modern Multicultural Australia (SBS) shortlisted in the Radio Creative Feature category. The winners will be announced at the AIBs eleventh annual gala awards ceremony in London on November 4, 2015.
http://theaibs.tv/wp-content/uploads/2010/03/AIBs-2015-shortlist