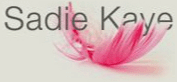 Sadie sponsors Luke to train with Monty Roberts in the USA
Sadie sponsored her Prince's Trust mentee Luke Tucker to train as an apprentice horse whisperer at the Californian home of legendary Horse Whisperer Monty Roberts, known to his legions of fans as 'The Man Who Listens To Horses' and the inspiration for the Robert Redford film Horse Whisperer.
Sadie was inspired to give Luke this opportunity after witnessing his passion, dedication and gift for communicating with horses on the 2009 SLL White Horses project, on which she helped mentor 10 disadvantaged teenagers from The Prince's Trust and La Sauvegard as they rode wild horses from the South of France to London. The trained horses were then donated to RDA riding schools.
Sadie co-produced and presented a documentary film about the project, Wild Horses, directed by Dom Dandridge and broadcast on France 3, following the film's screening in short film corner at the 2009 Cannes Film Festival.
Now, Sadie's preparing to make a spin-off doc about Luke for Sky's Horse & Country channel. Sadie recently arranged for Luke to meet her friend, polo champion Carlos Gracida, at Cowdray Park. Earlier in the year, Luke also attended the Centre For Social Justice Awards in London with Sadie and Dan Doran. Luke also had the opportunity to work with another gifted horse whisperer, Susannah Armstrong Gilmore, in Spain. Sadie's short film HorseWhisperer, about Susannah's work, was broadcast on Sky's National Geographic channel in 2007. Tucker's Luck will air on H&C in 2012.
Luke Tucker (Tucker's Luck)

Luke Tucker & Monty Roberts

Luke Tucker starts his training in California

Sadie Kaye & Luke Tucker

Sadie Kaye, Luke Trucker & Director Dom

Sadie Kaye & Monty's horse Shy Boy

Sadie Kaye presenting Tucker's Luck

Sadie Kaye, Luke Tucker, Carlos Gracida & son

Carlos Gracida & Some Groupie

Monty Roberts' Equestrian Center

Sadie Kaye & Luke Tucker

Wild Horse

Luke

Sadie Kaye

Horse Whisperer Susannah Armstrong-Gilmore

Luke Dreams of Being a Horse Whisperer

Riding from the South of France to London (2009 Wild Horses Project)

Team SLL: 2009 Wild Horses Project