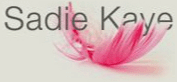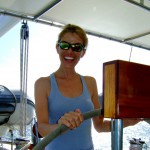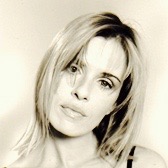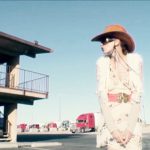 TV & radio presenter
Sadie started in television presenting children's series Beezwacks for TVB and a weekly comedy slot on Metro Radio. She presented ITV children's series Eat Your Words and presented on Nickelodeon in London and Disney Channel in Paris. She co-presented Pump TV and reported for MTV.
She devised, wrote, directed & hosted an interactive comedy series Dinner Party for ETV. The series, which was streamed on Channel4.com, received commendations at the UK Broadcast Awards and Rose d'Or Television Festival. She was profiled on Channel 4's The New Entrepreneurs and presented a series of comic skits How Not To Break Into… on E4.
In 2008 she embarked on a spoof quest to hug the UK's "hoodies" featured on Sky News. She produced & presented a series of short films for Channel 4 about the 2009 Centre for Social Justice Awards. She produced & presented a documentary short film Wild Horses, which was shown at the 2009 Cannes Film Festival and broadcast on France 3.
In 2010 she sailed the Atlantic from the UK to Venezuela with 3 persistent young offenders from The Prince's Trust. The voyage was documented in film Sailing Miss Sadie and shown at the Gate Cinema, London, before broadcast on Sky & Discovery. She produced & presented a sequel film Ship of Fools, taking part in the Tall Ships Race. She is planning another Voyage of Adventure sailing the Pacific.
She produced & presented a documentary mini-series Tucker's Luck for Sky. Her short film Horse Whisperer was shown on National Geographic. She presented travelogues from Cuba and South America for travel channel The Inside Track. She is a presenter, writer & filmmaker for London film & television company GMI.
She produced & presented documentary The Bipolar Express for RTHK in 2015. The doc was Highly Commended by the Association for International Broadcasting at the 2015 AIB Media Awards. In 2016 The Bipolar Express received an internal RTHK Award. Her next documentary project for RTHK is in post-production, about OCD, and titled As Bad As It Gets. The doc broadcasts on RTHK later this year.
Since 2014 she has written & presented regular comedy as Miss Adventure for RTHK in various formats. She is currently presenting Miss Adventure Friend to the Stars, Miss Adventure Versus… and 'co-presenting' comedy series Fake News as Miss Adventure and herself.