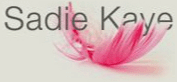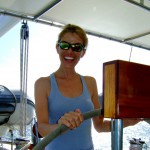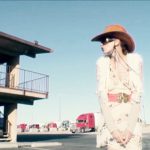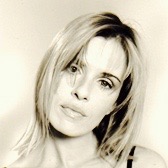 TV & radio presenter
Sadie started in television presenting children's series Beezwacks for TVB and a weekly comedy slot on Metro Radio. She presented ITV children's series Eat Your Words and presented on Nickelodeon in London and Disney Channel in Paris. She co-presented Pump TV and reported for MTV.
She devised & hosted ETV comedy series Dinner Party. The show was commended in the New Media category at the Broadcast Awards and Rose d'Or Television Festival and streamed on Channel4.com. She was profiled on Channel 4 series The New Entrepreneurs.
In 2007 she presented a series of sketches How Not To Break Into for E4. In 2008 she embarked on a spoof quest to hug the UK's "hoodies" featured on Sky News. She produced and presented a series of short films for Channel 4 about the 2009 Centre for Social Justice Awards.
She produced & presented a 20 min short film, Wild Horses, following ten disadvantaged teenagers from Britain and France as they rode wild horses from the South of France to London. The film was shown in short film corner at the 2009 Cannes Film Festival and broadcast on France 3. In 2011 she produced & presented a spin-off documentary Tucker's Luck, filmed in the USA and shown on Sky.
In 2010 she sailed from the UK to Venezuela with three young offenders from The Prince's Trust. The voyage was documented in film Sailing Miss Sadie and broadcast on Sky & Discovery, following a cinema screening in London. She later produced & presented a sequel film Ship of Fools, taking part with a crew of young people from the Discovery Sailing Project in the Tall Ships Race.
Since 2014 Sadie has presented regular comedy as Miss Adventure and Miss Adventure Friend to the Stars on RTHK Radio 3. She's producing and presenting (as Miss Adventure) a one-hour comedy podcast, Fake News. She's reported from events, including the Hong Kong Rugby Sevens, and is currently performing in sketch shows and presenting a series of travelogues as the character.
In 2015 Sadie produced & presented The Bipolar Express for RTHK. The doc was Highly Commended by the Association for International Broadcasting at the 2015 AIBs in the Creative Feature category. In 2016 the doc received an internal RTHK Award. In 2019 she produced & presented As Bad As It Gets. The doc, about OCD, aired for the first time on RTHK July 13, 2019.
Since April 2020 Sadie's been producing & presenting a new weekly strand of RTHK Radio 3's 123 Show. The Mental Ideas Podcast explores innovative approaches to tackling mental health in a quirky and entertaining way. In Sept the Mental Ideas Podcast was shortlisted among 6 entries for the Factual Podcast category of the 2020 AIB Awards. The winners will be announced Nov 13.
She has two new fact ent podcasts in production for RTHK, Writer Unblocked and Hong Kong Marriage Stories. The first will start airing Nov 2020 and the latter early in 2021. The first episode of her humorous new audio column for the 123 Show, Sharp Pains, airs Sept 29, 2020.
She's producing & presenting two doc films for RTHK: Polo Field of Dreams, about the Hong Kong Polo Team, and Sailability Miss Sadie, about disabled sailing charity Sailability. She's been invited as a guest onto the 123 Show & Backchat. She was awarded International Broadcaster of The Year by the National Independent Film Association in 2019.
Sadie Kaye (Miss Adventure - RTHK)

Sadie Kaye, Dom & Luke (Tucker's Luck - Sky)

Sadie Kaye (As Bad As It Gets/ Mental Ideas Podcast - RTHK)

Sadie Kaye & Brian Bhat (Sailing Miss Sadie - Sky/ Discovery)

Sadie Kaye (Mental Ideas Podcast)

Sadie (How Not To Break Into)

Sadie Kaye (How Not To Break Into - E4)

Bipolar Express (RTHK)

Sadie Kaye (Tucker's Luck - Sky)

Miss Adventure

Sadie Kaye (CSJ Awards - Channel 4)

Sadie Kaye (How Not To Break Into - E4)

Sadie Kaye

Mental Ideas Podcast

Sadie Kaye & Johnny Lambe (Sailing Miss Sadie - Sky/ Discovery)

Sadie Kaye & 'Beef' (CSJ Awards - Channel 4)

Sadie Kaye (Prima Magazine)

Sadie Kaye meets inmates inside El Rodeo Jail (Sailing Miss Sadie - Sky/ Discovery)

Sadie Kaye & Boris Johnson (CSJ Awards - Channel 4)

Sadie Kaye (CSJ Awards - Channel 4)

Sadie Kaye (Sailing Miss Sadie - Sky/ Discovery)

Sadie Kaye (Sailing Miss Sadie Screen Premiere, London)

Sadie & boys (Sailing Miss Sadie Premiere, Gate Cinema, London)

Sadie Kaye & Esther Rantzen (CSJ Awards - Channel 4)

Sadie Kaye & Geoffrey Nganga (Celebrate Success Awards)

Radio Sadie

Sadie Kaye (MTV)

Sadie Kaye & Mat Ricardo (Mental Ideas Podcast)

Sadie Kaye & Camilla Batmanghelidjh (CSJ Awards - Channel 4)

Sailing Miss Sadie (2010)

Sadie Kaye @ Prince's Trust Celebrate Success Awards

Sadie Kaye (Meet the Band)

Sadie (Hug a Hoodie - Sky News)

Sadie Kaye (Wild Horses - France 3)

Sadie Kaye (Wild Horses - France 3)

Sadie & Crew (Ship of Fools)

Sadie (Miss Adventure)

ASBOs of The Atlantic - The Sun

Sadie Kaye (How Not To Break Into - E4)

Sadie Kaye & Philippe Joly (Radio Dates - RTHK Radio 3)

Sadie Kaye (HorseWhisperer - Nat Geo)

Sadie Kaye & Luke Tucker (Tuckers Luck - Sky)

Sadie Kaye & Luke Tucker (Tucker's Luck - Sky)

Sadie, Dom & Andrei (Sailing Miss Sadie)

Sadie Kaye & Adam Sinclair (Dinner Party - ETV/ Channel 4)

Sadie, Luke, Carlos Gracida & son (Tucker's Luck - Sky)

Sadie Kaye (Wild Horses - France 3)

Sadie Kaye (Tucker's Luck - Sky)

RTHK Awards - Bipolar Express

As Bad As It Gets - RTHK

Sadie Kaye (Ship of Fools - Sky)

Sadie Kaye (Meet the Band)

Sadie Kaye (Sailing Miss Sadie - Sky/ Discovery)

Sadie Kaye (Meet the Band - Pump TV)

Sadie Kaye (Ship of Fools - Sky)

Sadie Kaye (Meet the Band - Pump TV)

Sadie Kaye

Sadie Kaye (How Not To Break Into - E4)

Sadie Kaye (Sailing Miss Sadie premiere - Gate Cinema)

Sadie Kaye (Hug a Hoodie - Sky News)

Radio Sadie

Sadie Kaye (The Inside Track - Cuba)

Miss Adventure (RTHK Radio 3)

Sadie Kaye (Sailing Miss Sadie)

Sadie Kaye (MTV)

Sadie Kaye, Geoff, Sam & Chris (Sailing Miss Sadie - Sky/ Discovery)

Sadie Kaye (Eat Your Words - ITV)

Sadie Kaye

Sadie Kaye (Meet the Band)

Sadie Kaye (Bipolar Express - RTHK)

Sadie Kaye (Sailing Miss Sadie)

Sadie Kaye (Beeswax - TVB)