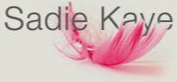 Home Kong Does Christmas!
Home Kong Kitchen completed its last major food drive of 2022 yesterday delivering epic quantities of staple foods and festive treats to migrants in need at Bethune House and receiving this lovely video response! HUGE thanks to everyone who so generously donated and especially to Deepa Tolani for kindly loaning us her charming driver. As always, your donations could not have been more gratefully received. This is how Home Kong does Christmas!
Merry Christmas from Home Kong Kitchen!
Here's how to make a contribution to the incredible charities HKK supports…