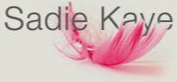 Actress
Sadie's first outing as Miss Adventure was in Miss Adventure meets Motorhead. Originally broadcast on Funny or Die in 2012, the skit was one of FoD's "Highest Rated Videos" (2013-2016) and piloted on Comedy Central. Since 2014, she's gained a modicum of notoriety playing Miss Adventure 香港電台冒險小姐 in a variety of comic strands broadcast on RTHK Radio 3's Afternoon Drive & 123 Show. The first episode of her new humor column, Sharp Pains, aired Sept 29, 2020.
Since 2019, she's been taking the character of Miss Adventure in new directions, writing & performing in sketch shows, including 50 Worst Dates & The Job Interview. She's writing & performing as Miss Adventure in a series of spoof travelogues for UK indie GMI and a one-hour comedy podcast, Fake News. She's also writing & performing as Mrs. Sharpe-Payne in a sitcom, Meet The New Parents.
Sadie played an actress of low moral repute in Contro Vento Films' comedy film FLIM the Movie. FLIM premiered during the 2014 Raindance Film Festival. In December 2014 the film was nominated for the Raindance Award at the British Independent Film Awards (BIFA). In Oct 2015 the film made the official selection at the New York Independent Film Festival. In 2020 the film was re-released in episodic form. In 2019-2020 she co-produced feature Transference and short film Intuition with Contro Vento Films. In 2021 she'll appear in an episode of 6 Short Love Stories.
She played Wanda in supernatural western film West of Thunder. The feature film, released by Indican Pictures, received nominations for Best Film at the Toronto, Red Nation and American Indian film festivals. In Jan 2013 West of Thunder won two awards from the USA Political Film Society: Best Film on Human Rights and Best Film on Peace. In 2013 the film also won the Audience Award at the Almeria Western Film Festival in Spain.

She won a BBC Talent competition for sketch series Sack the Writer, which she devised & performed in for BBC Three. She was a performer in Pearson's ITV sketch show Stripped Off and web comedy series Living in a Box. The latter is currently being revived with a 2020 twist for a notorious comedy channel (details to be announced soon!) She co-wrote and played fiery Donatella Del Vecchio in BBC webisodes of The Del Vecchios. She played pop wannabe Courtney in MTV spoof Popstars. She judged Channel 4's Comedy Circuit competition and presented cable comedy series The Bottom Line.
She played Annie Milano in a year long run of Joey & Gina's Wedding at the Cafe Royal, London. She performed with the Footlights in smokers and a revue at the Edinburgh Festival as a student. She's an alumnus of the Hong Kong Youth Arts Foundation and as a youth represented Hong Kong at the Vancouver International Comedy Festival, performing her one-woman show, Faces.
Sadie Kaye (Living in a Box)

Sadie Kaye as Donatella Del Vecchio (The Del Vecchios)

Sadie Kaye is RTHK's Miss Adventure

Sadie Kaye (Dinner Party - ETV/ Channel4.com)

Sadie Kaye & Lee Boardman (The Bottom Line)

Sadie Kaye, Raff & Alex (The Del Vecchios)

Miss Adventure (RTHK)

Sadie Kaye & Michael Worth (West of Thunder)

Sadie Kaye (The Del Vecchios - BBC)

Meet The New Parents

Sadie Kaye & Raff DeGruttola (Flim)

Sadie Kaye

Miss Adventure

Sadie Kaye & Dan Davies (Flim the Movie)

West of Thunder (2012)

Sadie Kaye & Raff DeGruttola (Flim the Movie)

Sadie Kaye as Wanda (West of Thunder)

Sadie Kaye as Miss Adventure (Miss Adventure Meets Motorhead - FoD)

Sadie tries on Lemmy's hat (Miss Adventure Meets Motorhead - FoD)

Sadie Kaye

FLIM The Movie

Sadie Kaye, Raff & Dan (FLIM the Movie)

Alex, Raff & Sadie Kaye (The Del Vecchios)

Sadie Kaye (Prima)

Sadie Kaye

Sadie Kaye (50 Worst Dates)

Flim

Sadie Kaye (Stripped Off - ITV)

Sadie Kaye (Dinner Party - ETV/ Channel 4)

Sadie Kaye (Miss Adventure - Fake News)

Sadie Kaye (Popstars - MTV)

Sadie Kaye

Sadie, Dan & Raff (Flim)

Sadie Kaye & Dan Davies (Miss Adventure Meets Motorhead - Funny or Die)

Sadie Kaye

Sadie Kaye

Sadie & Phil Campbell (Miss Adventure meets Motorhead - FoD)

Sadie Kaye (The Bottom Line - Cable)

Sadie Kaye as Jelly (Living In A Box)

FLIM The Movie Screenshot

Sadie Kaye, Al Giannini & Raff DeGruttola (The Del Vecchios)

Sadie Kaye (The Del Vecchios - BBC)

Dan Davies, Crispian Belfrage & Sadie Kaye (West of Thunder)

Fake News

Miss Adventure Versus...

Sadie Kaye (Funny or Die)

Sadie Kaye (Living in a Box)

Sadie Kaye (Dinner Party - ETV/ Channel 4)

Sadie Kaye - Estate Agent Provocateur (Living in a Box)

Sadie, Raff & Alex (The Del Vecchios - BBC)

Sadie Kaye (Stripped Off - ITV)

Sadie Kaye & David Corbett (Living in a Box)

Sadie Kaye (The Bottom Line)

Sadie Kaye (Faces)

Vancouver Comedy Festival

Sadie as Annie Milano (Joey & Gina's Wedding - Cafe Royal)

Sadie Kaye (Popstars - MTV)