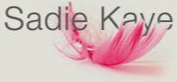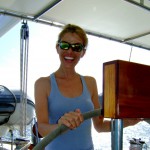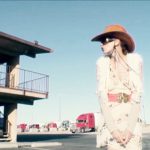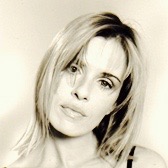 TV & radio presenter
Sadie started in television presenting children's series Beezwacks for TVB and a weekly comedy slot on Metro Radio. She presented ITV children's series Eat Your Words and presented on Nickelodeon in London and Disney Channel in Paris. She co-presented Pump TV and reported for MTV.
She devised & hosted ETV comedy series Dinner Party. The show was commended in the New Media category at the Broadcast Awards and Rose d'Or Television Festival and streamed on Channel4.com. She was profiled on Channel 4 series The New Entrepreneurs.
In 2007 she presented a series of sketches How Not To Break Into for E4. In 2008 she embarked on a spoof quest to hug the UK's "hoodies" featured on Sky News. She produced and presented a series of short films for Channel 4 about the 2009 Centre for Social Justice Awards.
She produced & presented a 20 min short film, Wild Horses, following ten disadvantaged teenagers from Britain and France as they rode wild horses from the South of France to London. The film was shown at the 2009 Cannes Film Festival and broadcast on France 3. In 2011 she produced & presented a spin-off documentary Tucker's Luck, filmed in the USA and shown on Sky.
In 2010 she sailed from the UK to Venezuela with three young offenders from The Prince's Trust. The voyage was documented in film Sailing Miss Sadie and broadcast on Sky & Discovery, following a cinema screening in London. She later produced & presented a sequel film Ship of Fools, taking part in the Tall Ships Race with a crew of young people from the Discovery Sailing Project.
From 2014-2019 Sadie presented regular comedy as Miss Adventure and Miss Adventure Friend to the Stars on RTHK Radio 3's Afternoon Drive. She's reported as the character from live events, including the Hong Kong Rugby Sevens. In 2019 she was awarded International Broadcaster of the Year by the National Independent Film Association.
In 2015 Sadie produced & presented The Bipolar Express for RTHK. The doc was Highly Commended by the Association for International Broadcasting at the 2015 AIBs in the Radio Creative Feature category and received an internal RTHK Award in 2016. In 2019 she produced & presented As Bad As It Gets for RTHK Radio 3. The doc, about OCD, aired July 13. She's been invited as a guest onto the 123 Show and Backchat.
In 2020 she produced & presented Mental Ideas as a weekly strand of RTHK Radio 3's 123 Show. The series explores mental health in a quirky and accessible way. Mental Ideas Podcast was nominated by the 2020 AIBs in the Factual Podcast category. Mental Ideas was also an Official Select of the 2021 Cinemonic Podcast Festival in LA.
Her monthly humour column Sharp Pains started broadcasting on RTHK Radio 3's 123 Show Sept 29, 2020. The series was shortlisted by the 2022 New York Festivals Radio Awards for Best Regularly Scheduled Comedy Program. The Bake Fail episode was chosen by the 2022 On Air Fest in Brooklyn, New York as one of their Official Selects. In Sept 2022 Sadie was nominated for 'Moment of Comedy Gold' by the 2022 International Women's Podcast Awards in London for her performance in Bake Fail.
In Oct 2023 Sadie was nominated for 'Moment of Comedy Gold' by the International Women's Podcast Awards a second consecutive year – this time for Home Spa.