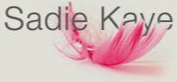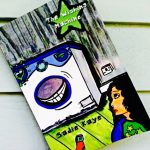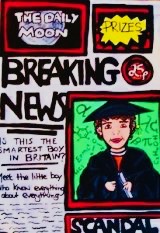 Writer
Sadie has devised & written original comedy & entertainment formats for broadcasters including the BBC, Comedy Central, Sky & Channel 4. She received commendations at the UK Broadcast Awards & Rose d'Or Television Festival for comedy series Dinner Party. She won a BBC Talent competition for sketch series Sack the Writer. She worked as a writer & development producer for BBC Fiction Lab and Channel 4 Comedy Lab. She currently writes, produces & presents comedy and documentaries for Radio Television Hong Kong (RTHK). She's a writer and script editor for Greenhouse Media (GMI) and Clever Films. Since 2019 she's collaborated on indie film projects with Contro Vento Films.
Sadie's first foray into children's stories The Wishing Machine is now being developed as a film. In 2020 she re-released the story as a free e-book to help families combat the lockdown blues. Her second novel is in development with a publisher. She writes & presents a monthly humor column for RTHK Radio 3's 123 Show, Sharp Pains, several of which have also been published as columns in the SCMP's Post Magazine and a column as 'Miss Adventure' for Hong Kong Buzz. She was a contributor in the Celebrity Cookbook, raising funds for The Prince's Trust. She is editing a cookbook raising funds for homeless charities in Hong Kong.
In Nov 2020 she was awarded a place in the Proverse Poetry Prize Anthology for her first (and only) poem, War of Voices. The anthology, Mingled Voices 5, was published as an ebook and in paperback by Proverse Publishing and Chinese University Press April 22, 2021. In July 2021 she performed the poem at the HKU Libraries Reading Club and recorded it for the Voice Your Passion poetry channel.
She's a member of SCBWI and the Hong Kong Writers Circle. She contributed three short stories to the Circle's 2021 anthology, After The Storm. The anthology will be published and launched at the Hong Kong International Literary Festival Nov 12. She's also contributed short stories for another anthology, Tales From A Barren Rock, set to be published by Blacksmith Books in 2022. On Dec 5 she will have 3 short stories published in the features section of the South China Morning Post.