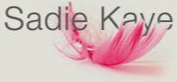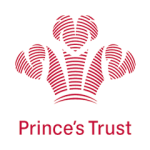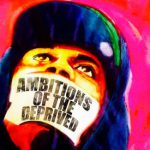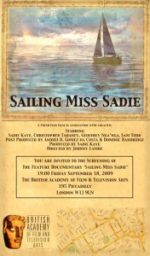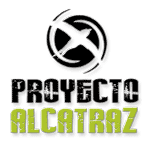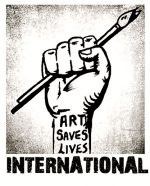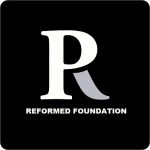 Charity
Sadie's always experimenting with bold ways of inspiring disadvantaged and marginalized young people with criminal records to empower themselves and break the cycle of poverty and crime. An ambassador for The Prince's Trust since 2009, she's co-founder and an ambassador for non-profit Art Saves Lives International and patron for the UK Reformed Foundation. Since 2015, she's campaigned for better understanding of mental illness in Hong Kong. She's founder of non-profit groups Bipolar Hong Kong 躁鬱香港 and Mental Ideas.
Sadie was a volunteer mentor to young offenders at London's Feltham Young Offenders Institute and HMP Aylesbury for four years, before inspiring a number of independent charity projects, taking groups of young offenders from The Prince's Trust abroad to intensively mentor them in alien environments, far away from the pressures of gang culture. In 2010 she mentored three persistent young offenders from The Prince's Trust while sailing a 30 ft yacht to Venezuela. After meeting inmates inside anarchic El Rodeo Jail and being inspired by the work of Proyecto Alcatraz, the group coerced teenage street gangs to disarm peacefully in Caracas slums.
In 2009 she mentored ten disadvantaged teenagers, selected by The Prince's Trust & La Sauvegarde, while riding wild horses over 2800 KM from the South of France to London. At the end of their 6-month horseback odyssey, camping and riding every day, the horses were donated to RDA disabled riding schools. One of the young riders displayed such passion for communicating with horses, Sadie sponsored him to train as an apprentice at the homes of horse whisperers Monty Roberts in California and Susannah Gilmore in Spain.
Following the positive impact her 2010 sailing project had on the persistent young offenders she mentored (none re-offended and all were in full-time employment or education within a month of returning to the UK), Sadie returned to the Caribbean with a team of young offenders to help rebuild a dilapidated orphanage in Haiti. She subsequently took part in the Tall Ships Race with a crew of disadvantaged young people from the Discovery Sailing Project. She's planning a bold, new Voyage of Adventure in 2020 with Hong Kong disabled sailing charity Sailability (postponed).
She's created opportunities for young people from The Prince's Trust to write & record their original grime. She helped run the Trust's Sound Live program. In 2010 she took part in a charity cookbook, which helped raise funds for the Trust. She's been an ambassador for Hong Kong children's charity Child Builder since 2012. The charity provides performing arts opportunities and emotional support for disadvantaged children in Hong Kong and Mainland China.
She's been patron of the UK Reformed Foundation since its foundation in 2014. The peer mentoring charity supports ex-offenders in London and the South East of England. She was artistic director of non-profit Art Saves Lives from 2012-2014, before co-founding Art Saves Lives International with Charlotte Farhan. ASLI delivers inspirational and inclusive art projects for marginalized artists.
Since 2015, Sadie has raised awareness of mental illness in Hong Kong. She's made two docs about bipolar disorder and OCD and a series of podcasts for the 123 Show. She's written articles for blogs, charities and online magazines and given interviews on mental health topics. In 2015 she founded a support group for Hongkongers with bipolar disorder, Bipolar Hong Kong 躁鬱香港. In 2019 she set up Mental Ideas, a non-profit film and media platform. She currently serves as the platform's creative director. In 2020 she helped launch HKIMHFF. She also started a home baking initiative to help feed the homeless and vulnerable for Hong Kong charity Breadline.
From 2011-2013, she was a director for the International Society for the Protection of Mustangs & Burros in South Dakota, USA. The charity, dedicated to preserving America's wild horse heritage, relocates horses set for slaughter to Native American land in the Badlands National Park. Other charities Sadie has supported over the past decade include Childline, NCH (as an Independent Visitor to kids in Care), SANE, Battersea Dogs Home & the Soi Dog Foundation.
If you have an idea for a project and you think Sadie can help, email sadie@mentalideas.org with an outline of your proposal!
Geoffrey Nganga

Luke Tucker

Mentee Geoffrey Nganga (Sailing Miss Sadie)

Sadie Kaye & Mentee Sam Todd (Sailing Miss Sadie)

Sadie Kaye & Mentee Luke Tucker

Chris, Sam, Geoff & Angel @ Proyecto Alcatraz, Caracas

Mentee Chris Tahanney

Sadie's Mentees Daniel Doran & Geoffrey Nganga

Geoff, Chris & Sam (Sailing to Venezuela)

Mental Ideas Unplugged Festival

Mental Ideas!

Sadie Kaye & Sir Bob Geldog

Sailability Miss Sadie

Sadie Kaye & ChildLine founder Dame Esther Rantzen

Mentee Sam Todd

Sailing Miss Sadie

ASLI

Sadie Kaye @ CSJ Awards

Sadie Kaye & IDS

ASLI Magazine

Art Saves Lives!

Riding from the South of France to London (Wild Horses Project)

Sadie Kaye & Geoff Nganga @ Prince's Trust Celebrate Success Awards

Sailing to Venezuela

Chris Tahaney, Geoff Nganga & Sam Todd (Ship of Fools)

Prima Magazine

Mentee Luke Tucker starts training as an Apprentice Horse Whisperer

Mentee Luke Tucker with Monty Roberts

Sadie Kaye & Mentee Luke Tucker in California

Sadie Kaye: Sailing to Venezuela

Sadie Kaye & Kids' Co's Camilla Batmanghelidjh

Art Saves Lives Event @ Blacks, London

Art Saves Lives Event @ Blacks ( with Jeremy Deller)

Mentee Geoffrey Nganga (Sailing Miss Sadie)

Haiti Orphanage Project

Mentee Luke Tucker dreams of working with horses...

Mentee Chris Tahanney

Sadie Kaye & Mentees - Sailing Miss Sadie Project

Geoff & Sam (Sailing Miss Sadie)

Geoffrey Nganga & Chris Tahaney @ Proyecto Alcatraz, Venezuela

Sadie (Ship of Fools)

Haiti Orphanage Project

Bipolar HK

Yacht Sudiki (Sailing Miss Sadie)

Sadie Kaye & mentees Geoff Nganga, Chris Tahanney & Sam Todd (Sailing Miss Sadie)

Sadie Kaye, Luke Tucker & Dom Dandridge (Tucker's Luck)

Mentees Dan Doran & Luke Tucker with IDS (CSJ Awards)

HMP Feltham Mentee Daniel Doran & Sir Bob Geldof (CSJ Awards)

Mentee Sam Todd (Sailing the Atlantic)

Sailing Miss Sadie

El Rodeo Jail, Caracas, Venezuela

Inside anarchic El Rodeo Jail

National Guard, Venezuela

Sadie meets prisoners inside El Rodeo

Sadie Kaye @ El Rodeo Jail

ISPMB

Sadie Kaye - Tall Ships Race (Ship of Fools)

Sadie (Ship of Fools, Tall Ships Race)

Sailing to Venezuela

Brainstorm Film Fest

Dom Dandridge & Sadie Kaye (CSJ Awards)

Mentees Dan Doran & Geoffrey Nganga

Ambitions of the Deprived

Art Saves Lives!

Sadie Kaye & Luke Tucker with Carlos Gracida and son Carlitos

Art Saves Lives Event @ Blacks (Londonist)

Brainstorm Hong Kong

Sadie Kaye/ Bipolar Hong Kong in the South China Morning Post

Sailing Miss Sadie Discovery Flyer

Sadie, Geoff, Sam & Chris (Sailing Miss Sadie)

Sadie Kaye & Johnny Lambe (Sailing Miss Sadie)

Art Saves Lives Fundraiser for Great Ormond Street Hospital

Sadie Kaye @ Prince's Trust Celebrate Success Awards, London

Art Saves Lives Event @ Century Club

ISPMB USA Wild Horse Project

Sailing Miss Sadie

Sadie Kaye (Sailing Miss Sadie)

Sailing Miss Sadie Banner

Sadie Kaye @ Gate Cinema, London

Sadie Kaye, Sam Todd, Geoff Nganga & Chris Tahanney (Sailing Miss Sadie premiere)

Mentee Chris Tahanney, Sadie Kaye & Komla @ Gate Cinema Screening

Letter of thanks to Sadie Kaye from Prince Charles

Hug a Hoodie - Sky News

Hug a Hoodie

Sadie & Jordan attempt to break into Parliament (Hug a Hoodie)

Hoodies 2 Heroes

Sailing Miss Sadie in The Sun (2010)

Sadie Kaye & Luke Tucker @ Monty Roberts' Farm

Sadie @ Proyecto Alcatraz, Venezuela

Sadie Kaye, Luke Tucker, polo legend Carlos Gracida & son Carlitos

Sadie Kaye Camping @ Wild Horses Project

SLL Wild Horses Project

Sadie Kaye & Brian Bhat

Wild Horses Project - France

Sadie Kaye, Andrei Gomes DaCosta & Dom Dandridge (Ship of Fools)

Wild Horses Project, France

Wild Horses Project

Sadie & Luke @ Monty Roberts' farm, California

El Rodeo Jail, Venezuela

Art Saves Lives
TESTIMONIALS
"Dear Sadie, I just want to say how very grateful I am to you… It was marvelously encouraging to learn about how generous you have been with your time and money in helping young people from my Prince's Trust and even more heartening to know what a difference you have managed to make to their lives through continuing to mentor them… I really don't know what I would do without such incredibly special, warm hearted people such as yourself…. What you said about stereotypes and giving young people confidence through challenging activities is so true and exactly why I set up my Prince's Trust in the first place…. This comes with my warmest good wishes and boundless thanks for your kindness and generosity to my Trust and to young people in general."
– HRH Prince Charles
"YOU ARE A STAR!!!!! We loved the film and feel so proud of the invaluable work you are doing with our young people. I think you really bring out the best in the young people and the viewer can see what the Trust is all about."
– Annie Lycett, Head of Ambassadors, The Prince's Trust
"I had the privilege of meeting some of the young people from this project at a cinema screening of the completed documentary film. It was evident not only how much they had gained and benefited from the experience, but how much respect and love they all had for Sadie and how she herself had been such a pivotal part in turning their lives around. One young offender, a former heroin addict, had kicked his drug habit and was now teaching disabled children to sail. Another, a former violent teenage gang member in Glasgow, who had just served a long prison sentence for GBH when the project began, had just been offered a place at Edinburgh University to read Spanish the following year and was now doing charity work in France until he started university. The third, a homeless orphan and former drug dealer, had gained full-time employment and had just won a place in the UK National Youth Theatre at the time of the film screening. It was immediately obvious to myself, the young people themselves and all those who attended the screening and met the former young offenders that Sadie had transformed their lives."
– Niall Fraser, Founding Director, Maverick TV and BBC One Director
"Sadie showed me that with a little help and support you can achieve so many great things and seize unbelievable chances. I experienced a totally different side of life…. Through Sadie I ended up going to Monty Roberts' farm in California. Through her I met polo champion Carlos Gracida, who was the Queen's favorite polo player and who taught Princes William and Harry to play, Susanna Gilmore, Sir Bob Geldof and others."
– Luke Tucker, Former Prince's Trust Mentee
"I like Sadie because she's honest. She showed me that you can achieve your dreams if you're prepared to work hard for them. The project was the best experience of my life. I think people have got sick and tired of me telling them about it, but I'm still gunna bang me teeth about it anyway!"
– Sam Todd, Former Young Offender & Prince's Trust Mentee
"Sadie is like my Guardian Angel. She's an interesting character, a beautiful person…. She gave me the confidence to believe in myself and basically saved my life."
– Geoffrey Nganga, Former Young Offender & Prince's Trust Mentee
"Sadie essentially changed my life. She's such a warm, incredible person who I thank for having faith in me."
– Christopher Tahanney, Former Young Offender & Prince's Trust Mentee
"When I was banged up at Feltham, Sadie was my mentor for 3-4 years and came to visit me during that period for 2-3 hours every Saturday and sometimes on Sundays too…. She is such a warm and enthusiastic person, funny too, and I always looked forward to her visits…. Her enthusiasm and support got me through some dark and difficult times in my life…. We still keep in regular contact."
– Dan Doran, Former Mentee at HMPYOI Feltham