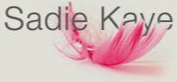 Miss Adventure 'Highest Rated Video of All Time' on Funny Or Die!
Sadie is psyched that her improvised comedy pilot Miss Adventure Meets Motorhead is currently the Highest Rated Video of All Time on HBO's Funny or Die!
Big thanks to Summerhill Television, who produced the pilot, Trish Bush who directed it, Dan Davies who appears as a bouncer and hilariously voices teen cameraman Johnny, and especially to rock band Motorhead. The episode saw Miss Adventure gatecrash Motorhead's gig at Madison Square Garden, NYC. Sadie is currently writing & performing her own comedy as 'Miss Adventure' on Radio Television Hong Kong (RTHK Radio 3).