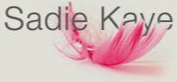 Sadie FLIMing in LA!
Raffaello Degruttola's hilarious character Ravi gets the Hollywood treatment in FLIM: the Movie. I play an actress of dubious moral repute in the LA scenes of the feature-length mockumentary movie, produced by Contro Vento Films.
FLIM is currently in post-production and set to be released in 2015! But that hasn't stopped its trailer winning awards at two indie film festivals: the Isle of Man Film Festival and Weyauwega Film Festival in Wisconsin. Raff heads a British ensemble cast, which features comedic turns from many well-known names, including Shelley Conn, Camille Coduri & Simone Lahbib.