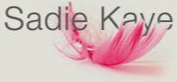 War of Voices Wins Place in 2020 Proverse Poetry Prize Anthology!
Just found out via Submittable that my first poem War of Voices has won a place in the 2020 Proverse Poetry Prize and will be published in Proverse Publishing's 2021 anthology, Mingled Voices (Volume 5). The places will be announced at a reception at the Helena May in Hong Kong Nov 19! War of Voices muses on mental health, social media, populism and propaganda.
Thank you, Proverse! You have made me very happy.