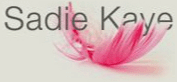 Actress
Sadie's first outing as Miss Adventure was in Miss Adventure meets Motorhead. Originally broadcast on Funny or Die in 2012, it remains one of FoD's "Highest Rated Videos" and piloted on Comedy Central. In 2017 she recorded a podcast of topical Miss Adventure skits for Comedy Central. In 2018 she performed in a Hong Kong comedy pilot for Netflix.
Since 2014, Sadie has gained a modicum of notoriety playing shambolic presenter Miss Adventure on Radio Television Hong Kong, with regular comedy broadcasts on RTHK Radio 3 and spin-off shows, including Miss Adventure Friend to the Stars & Miss Adventure Versus.
She's currently writing & performing a series of comedy sketch shows for RTHK along the themes of 50 Worst Dates, Meet The New Parents, Marriage Miss Guidance & The Interview. She's also hosting (as Miss Adventure) a pilot, Dead Celebrities.
In 2017 she began producing & 'co-presenting' (as herself and Miss Adventure) a one-hour comedy podcast, Fake News. The mockumentary sees Miss Adventure embark on an unlikely adventure in the USA with US President Donald Trump and the man he's referred to as "Mr. Brexit", Nigel Farage.
She played an actress of low moral repute in Contro Vento Films' British comedy film FLIM the Movie. FLIM premiered during the 2014 Raindance Film Festival. In Dec 2014 the film was nominated for the Raindance Award at the Moet British Independent Film Awards. In Oct 2015 the film was shortlisted for Best Film at the New York Independent Film Festival.
She played Wanda in supernatural western film West of Thunder. The film received nominations for Best Film at the Toronto, Red Nation and American Indian film festivals. In Jan 2013 West of Thunder won two awards from the USA Political Film Society: Best Film on Human Rights and Best Film on Peace. The film also won the Audience Award at the 2013 Almeria Western Film Festival in Spain.

She won a BBC Talent competition for interactive sketch series Sack the Writer, which she devised & performed in for BBC Three. She was a performer in Pearson's ITV sketch show Stripped Off and web comedy series Living in a Box. She co-wrote and played fiery Donatella Del Vecchio in BBC webisodes of The Del Vecchios. She played pop wannabe Courtney in MTV spoof Popstars. She judged Channel 4 competition Comedy Circuit and presented cable comedy series The Bottom Line.
She played Annie Milano in a year long run of Joey & Gina's Wedding at the Cafe Royal, London. She performed with the Footlights in smokers and a revue at the Edinburgh Festival as a student. She's an alumnus of the Hong Kong Youth Arts Foundation and as a youth represented Hong Kong at the Vancouver International Comedy Festival performing her one-woman show, Faces.
Miss Adventure (RTHK)

Sadie Kaye (Dinner Party - ETV/ Channel 4)

Sadie Kaye (Miss Adventure - FoD/ RTHK)

Sadie Kaye (Funny or Die)

Sadie Kaye (Prima)

Sadie (Sack the Writer - BBC Three)

Sadie Kaye (Living in a Box)

Sadie Kaye (The Del Vecchios - BBC)

Sadie Kaye (50 Worst Dates - RTHK)

Sadie (Living in a Box)

Sadie Kaye (FLIM the Movie)

Miss Adventure Meets Motorhead (Funny or Die)

Sadie Kaye (Stripped Off - ITV)

Sadie Kaye (Popstars - MTV)

Sadie Kaye, Al Giannini & Raff DeGruttola (The Del Vecchios - BBC)

West of Thunder (2012)

Sadie Kaye & Crispian Belfrage (FLIM the Movie)

Sadie Kaye

Sadie Kaye & Michael Worth (West of Thunder)

Miss Adventure Meets Motorhead

Sadie, Dan & Crispian (West of Thunder)

Sadie & Phil Campbell (Miss Adventure meets Motorhead - FoD)

Sadie Kaye & Raff DeGruttola (Dinner Party - ETV)

50 Worst Dates - RTHK

Sadie Kaye (The Del Vecchios - BBC)

Sadie Kaye (Stripped Off - ITV)

Sadie Kaye (The Bottom Line)

Sadie as Jelly (Living In A Box)

FLIM The Movie (2014)

Sadie Kaye (The Del Vecchios - BBC)

Sadie Kaye (Stripped Off - ITV)

Sadie Kaye (Prima)

Fake News (RTHK / Comedy Central)

Miss Adventure Versus... Trump (RTHK)

Sadie Kaye (The Del Vecchios - BBC)

Sadie Kaye (Dinner Party - ETV/ Channel 4)

Sadie Kaye & Lee Boardman (The Bottom Line)

Sadie, Raff & Alex (The Del Vecchios - BBC)

Sadie Kaye & David Corbett (Living in a Box)

Sadie Kaye (The Del Vecchios - BBC)

Sadie Kaye (The Bottom Line)

Sadie Kaye (Living in a Box)

Sadie Kaye (The Bottom Line)

Sadie Kaye (Popstars - MTV)