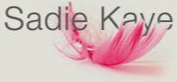 Bake Fail Nominated for International Women's Podcast Award!
I am floating on clouds to be nominated for 'Moment of Comedy Gold' by the International Women's Podcast Awards for the Bake Fail episode of my RTHK Radio 3 humour column Sharp Pains. I can't thank the judges and Everybody Media (formerly the Skylark Collective) enough for this! I am honoured to be in a category with such funny and inspiring women and non binary podcasters! The 2022 IWPA Awards will take place at The Conduit in Covent Garden, London, Sept 29!
Sharp Pains was shortlisted for a 2022 New York Festivals Radio Award ('Best Regularly Scheduled Comedy Program'). Bake Fail was chosen as an Official Select of the 2022 On Air Fest in Brooklyn, New York. My cheeky Recipe for Disaster was also published in the South China Morning Post's Post Magazine in June 2022 as A Piece of Cake.
https://everybody-media.com/nominees-2022/
https://www.imdb.com/event/ev0044618/2022/1