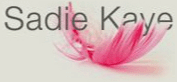 USA Political Film Society honors 'West of Thunder'
The Hollywood Political Film Society has nominated West of Thunder, for two Best Film awards. The film has been nominated as 'Best Film on Human Rights' and 'Best Film on Peace'. Since 1986 this award has been given to films such as Platoon, Good Morning Vietnam, Dances with Wolves, The Green Mile, Hotel Rwanda, Blood Diamond, Gran Turino... Check out what the Hollywood Political Film Society says about West of Thunder HERE!
The film, in which Sadie plays 'Wanda', was also given the honor of headlining the Red Nation Film Festival in Los Angeles, November 2012. The film won 'Best Film' at the Weyauwega International Film Festival, following success in San Francisco. The film has been inducted into the Academy of Motion Picture Arts and Sciences (Oscars). Profits from the film go towards the construction of the Cambridge Lakota Academy. To find out more and to make a donation, click HERE!