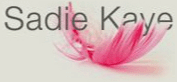 Mental Ideas Podcast Soundtrack!
Thanks a million to film composer extraordinaire Nick Samuel for composing the catchy soundtrack to Sadie's Mental Ideas Podcast, which she's producing & presenting for RTHK and Mental Ideas. The podcast will hit the air following the imminent broadcast of her documentary As Bad As It Gets. Stay tuned for trailers & teasers by EP/ legendary DJ Steve James!
Sadie presents Mental Ideas Podcast for RTHK

Nick also a fantastic job of composing the soundtrack for Sadie's comedy podcast Fake News! 😀
Follow Mental Ideas on the platform's new Soundcloud channel!