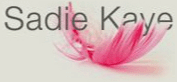 Catch Sadie as 'Miss Adventure' on Radio Television Hong Kong!
Sadie is reprising her comic role as Miss Adventure on HBO's Funny or Die for Radio Television Hong Kong. The weekly RTHK series, which launched on RTHK Feb 2013, kicks off with an interview with a giant rubber duck! Catch Miss Adventure on RTHK's Drive Time show every Thursday at 5pm!
In 2012 Summerhill TV produced an improvised pilot of Miss Adventure, featuring rock band Motorhead, in New York. The pilot film was published on Will Ferrell's Funny or Die, where it became (and remains) Funny or Die's Highest Rated Video of All Time. In 2013 Miss Adventure Meets Motorhead was re-produced for TV as Funny or Die Presents Miss Adventure, a stand-alone episode of the HBO series. The episode was syndicated to Europe, airing on Comedy Central in 2014.