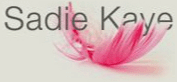 Sadie's Badlands Odyssey
Sadie is working with the Native American Lakota tribe to relocate wild mustang horses set for slaughter from the White Sands Missile range in New Mexico to a safe area of Native American land in the Badlands of South Dakota. Sadie was invited to join the project by BAFTA award-winning filmmaker Karen Walsh, who is also making a film documenting their adventures with Geneus Films.
On a recent trip to South Dakota, Sadie met the inspirational Karen Sussman, whose impressive achievements as President of the International Society for the Protection of Mustangs and Burros help save the lives of thousands of wild horses each year. Sadie is currently organizing a celebrity charity ride from the Hollywood Hills to the Badlands of South Dakota, to help raise public awareness & funding for the ISPMB. She is delighted to have recently been invited to join the ISPMB Board of Directors and to be a poster girl for True Cowboy Magazine with her beloved adopted horse Te Quiero!
Sadie's partners in Badlands crime include educationalist, animal welfare supporter & VP of ISPMB Jody Marriott Bar-Lev, film director Chase Wright, actor Dan Davies and Oscar-winning screenwriter Michael Blake, who wrote the movie Dances With Wolves. Michael is currently producing a movie, West Of Little Thunder, in which Sadie will star as 'Miss Wanda' ('woman of ill repute') alongside… Hobo-dog Kaye!! Shooting begins January 2012.
Box office profits will be shared among projects dedicated to saving the last of America's wild horses & conserving Native American traditions & culture by building a school for Native American children.
Sadie has also pledged to return to South Dakota later this year with a team of British volunteers (disadvantaged young people from Prince Charles's charity The Prince's Trust, of which Sadie is an ambassador) to help Karen care for the horses and to assist Jody in the fulfillment of her dream to build a world-class School for Native American Children in South Dakota. The school, built on Native American land, will also provide a safe haven for more wild mustangs in need of a home.
For more information on how YOU can sponsor a wild horse through the ISPMB, click HERE!