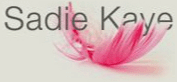 Sadie FLIMing in LA!
Raffaello Degruttola's hilarious character Ravi gets the Hollywood treatment in FLIM: the Movie. Sadie plays an actress of dubious morality in the LA scenes of the feature-length mockumentary movie from Contro Vento Films.
FLIM is currently in post-production and set to be released in 2015. In the meantime, FLIM's trailer has won awards at two indie film festivals: the Isle of Man Film Festival and Weyauwega Film Festival in Wisconsin. Raff heads a British ensemble cast, which also features comedic turns from Shelley Conn, Jane March, Jonathan Kerrigan, Camille Coduri, Simone Lahbib, Steven Waddington, Sadie Frost, Michael Worth, Kacey Barnfield and Alex Giannini.