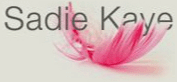 Sadie trains for Patrouille des Glaciers
Sadie is training to compete in the Patrouille des Glaciers, the ultimate ski mountaineering race, alongside Royal Marines. Her trainer is SAS Colonel Bernie Shrosbree, whose former clients include Ben Fogle and Olympic Champion James Kracknell. The tournament, which takes place over the summits of the Swiss Pennine Alps, is being filmed for a TV documentary produced by Diverse Television.
Sadie will also document Bernie as he participates in the Yukon Arctic Ultra Marathon, known as The Coldest Race On Earth! It's 430 miles in temperatures of -50 or below! Participants can either cross country ski, cycle or snow shoe it. No-one has ever completed the race by cross country Skiing. Sadie intends to follow Bernie on a sledge pulled by dogs as he attempts to set a new world record.