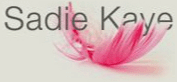 Sadie writes for The Mighty
Sadie's mighty tickled by The Mighty publishing this piece on her sleepwalking misadventures on New Year's Day: The Aspect of Bipolar That Led to Being Wrongfully Arrested on a Plane…Twice (although they do say things happen in threes, so I'll keep you posted..!!) The piece originally appeared on UK mental health charity SANE's website, in ASLI Magazine and Sai Kung Buzz as My Life Asleep.
Sadie's gearing up for a Mental 2019 with the imminent launch of her Mental Ideas Podcast and broadcast of As Bad As It Gets, as well as a slate of new comedy projects. She's also producing a series of short films (and one feature-length movie, Transference: A Bipolar Love Story) depicting mental health conditions with long-time pal and creative collaborator Raffaello DeGruttola.
2019 is also shaping up to be a very exciting (first full) year for Sadie's mental health initiative Mental Ideas. Besides the launch of the Mental Ideas Podcast, the non-profit will be hosting three major events: Mental Ideas Unplugged, the Mental Ideas Awards and the Brainstorm Film Festival.