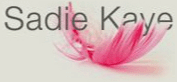 Sadie's ASLI Co-Founder Charlotte Farhan Makes Global Impact
Sadie couldn't be prouder of her friend, fab illustrator of her children's book The Wishing Machine, and Art Saves Lives International co-founder Charlotte Farhan for bravely speaking out publicly about her strong personal beliefs regarding the horrific Paris attacks last Friday. Her post (below) went viral, with over 200,000 likes and 100,000 shares on social media sites.
She has since been making headlines in newspapers and magazines internationally, including The Mirror, The Independent, the New Zealand Herald, The Mail, BBC News, CNBC and many more in the Middle East and Africa. She also wrote a compelling piece for CNBC, published Nov 18 (link below).
Whether you agree with Charlotte's opinions or not, you have to admire and respect her for touching the hearts of hundreds of thousands of people worldwide and addressing such a sensitive subject with eloquence, passion, intellect and huge heart. #Charlotte Farhan #Freedom of Speech #Unity #We Are One #Art Saves Lives International #Paris Attacks #Refugee Crisis #Go Charlotte!
http://www.cnbc.com/2015/11/17/im-french-but-i-wont-add-the-flag-to-my-facebook-photo-commentary.html
http://www.independent.co.uk/news/uk/home-news/facebook-user-charlotte-farhan-explains-why-she-did-not-change-her-profile-picture-to-include-a-a6736536.html