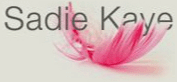 West End screen premiere for 'Sailing Miss Sadie'
Sadie's debut feature documentary, Sailing Miss Sadie, premiered to a packed house at the Gate Cinema in Notting Hill, London. HUGE cosmic karma hugs to everyone who supported the film, especially Kushan Zefari & his staff at the Gate Bar & Club who hosted the after-party! For those who missed it at the movies, there's still the opportunity to watch it on TV. The film's UK TV premiere was Saturday 1st May at 9PM on Sky Real Lives & The Community Channel. It has since been distributed globally on the Discovery Channel & will premiere on new global TV channel ITZON January 2011.
Praise for 'Sailing Miss Sadie'
One of the most moving, powerful and entertaining documentaries Ive seen.
– Danny Cohen, Controller of BBC One
What you are doing is both challenging and exciting you are truly inspirational and will do great things…
– Paul Jackson, Former Controller or of ITV1 & Owner, Eyeworks
I really enjoyed your film. You have an amazing drive to get projects like this off the ground and to see them all the way through to completion. Proper respect to you! I thought all three of the guys you took were interesting characters, and there was a real authenticity to them and their backgrounds ? they didnt come across as the stereotypes that young offenders sometimes can. Great locations, and some interesting narratives within the film.
– Jim Sayer, Managing Director, Maverick TV
I greatly enjoyed the film and admired what you set out to do. It's a warm and lively documentary and you certainly care a lot about the characters."
– David Flynn, MD of Brighter Pictures, Endemol UK
"I was deeply moved… Magical"
– Robert Young, Film Director
I loved the film. It has a lot of heart. A massive achievement and a bold statement.
– James Collier, Head of Acquisitions, Current TV
What a beautiful and emotive portrait of a modern epic pursuit!!! … your bold love took me on an emotional roller coaster. I think Sailing Miss Sadie must be shown in Venezuela. The documentary would cause a real stir here and in neighboring countries as far as Mexico. I am already working on the Spanish translation!!
– Angel Rizo, Venezuelan film director & filmmaker
YOU ARE A STAR!!!!! We loved the film and feel so proud of the invaluable work you are doing with our young people. I think you really bring out the best in the young people and the viewer can see what the Trust is all about.
– Annie Lycett, Head of Ambassadors, The Prince's Trust
I just want to say how very grateful I am to you for taking the trouble to send me a DVD of your film. It was marvelously encouraging to learn about how generous you have been with your time and money in helping young people from my Princes Trust and even more heartening to know what a difference you have managed to make to their lives through continuing to mentor them. I really dont know what I would do without such incredibly special, warm-hearted people such as yourself… What you said about stereotypes and giving young people confidence through challenging activities is so true This comes with my warmest good wishes and boundless thanks for your kindness and generosity as an ambassador of my Trust and to young people in general.
– HRH Prince Charles