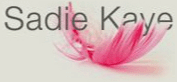 Thunder storms Toronto, NYC and Los Angeles!
Sadie's 2012 movie, West of Thunder, in which she plays 'Wanda', has been causing a storm worldwide! "West of Thunder" is currently showing at the historic Theatre 80 in New York City and at Laemmle's in NoHo, where it was reviewed positively in the notoriously harsh LA Times! In fact, the LA Times liked their review so much they syndicated it to every newspaper across America!
The movie received a standing ovation at the Toronto Independent Film Festival! The West of Thunder gang rocked Toronto at the 800 seat Underground Cinema in Downtown Toronto prior to the movie's Oscar-qualifying premiere and release in Los Angeles! Next stop: the Red Nation Film Festival in LA!!! Benefit Screenings of West of Thunder are being arranged in London, Israel and Cambridge 2013-14.
"I commend you on "West of Thunder…it's a really unusual movie …with an interesting twist. There is a spiritual voice in this movie that I had not heard before or seen before in a movie, so it's done in a really creative way. It reminds us of our history and it also reminds us of the reality of today for the Lakota…very educational…"
Shelli Sonstein
Movie Critic/Radio Host
Q104.3 FM
"New York's most listened to station"
The following is a beautifully written, slightly abbreviated critique of "West of Thunder" by award winning playwright, author, screenwriter and filmmaker Kathy Fehl:
"West of Thunder is a triumph of moral confrontation, surprising in its sure footed march, eventually penetrating the toughest skull in order to find that vestigial organ, the conscience. Finding a new way to describe not just the history of the relationship between settlers in this land and the indigenous people but also the way our history has been and is accommodated is a remarkable feat."