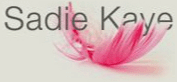 Transference: the Feature
Sadie is co-producing Transference: A Bipolar Love Story as a feature-length film with Raffaello Degruttola. As well as directing, Raff acts in the film alongside Emilie Sofie Johannsesen. The film is a collaboration between Raff's company Contro Vento Films and Sadie's Mental Ideas platform.
More exciting news to follow! Watch this space..!
Official Poster

Emilie Sofie Johannesen

Lotte Verbeek

Raffaello DeGruttola

Simone Lahbib

Emilie Sofie Johannesen

Emilie Sofie Johannesen
Transference: A Bipolar Love Story on IMDb