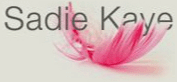 War of Voices Wins Place in 2020 Proverse Poetry Prize & Anthology!
Just found out via Submittable that my first (and only) poem, War of Voices, has won a place in the 2020 Proverse Poetry Prize and that it will be published in Proverse Publishing's poetry anthology of prize-winning poems in April 2021! Which place (last place?) will be announced at a gala reception in Hong Kong Nov 19! My late grandfather, a poet, who also dabbled in banking, would be proud! I'd love to say he was an inspiration but since his legacy is all in Welsh (and it's a sin to translate Welsh poetry into English, according to my mother) I can't really tell if he's been much of an influence or not. (Also, it's a sin to translate English poetry into Welsh, according to my father.)
War of Voices muses on issues related to mental health, social media, populism and propaganda. Thank you, Proverse! You have made me very happy.