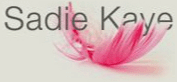 West of Thunder Wins Political Film Society 2013 Best Film (Human Rights) and Best Film (Peace)
The Hollywood Political Film Society have chosen West of Thunder as 2013's 'Best Film' (Human Rights) and 'Best Film' (Peace).
West of Thunder has made history by winning both the 'Best Film' (Peace) AND 'Best Film' (Human Rights) awards by the Political Film Society of Hollywood, CA. Congrats to the winners in the other two 'Best Film' categories: (Democracy) Steven Spielberg (Lincoln) and (Expose) Ben Affleck (Argo).
In the Political Film Society's illustrious 26 year history, West of Thunder is the first and only film to win both Best Film categories! Team WoT is truly humbled and honored. Sadie sends congratulations to the film's producers, Jody Marriott Bar-Lev, Dan Davies, Avi Bar-Lev, co-director Steve Russell, DP John Stanier, Karen Walsh and everyone who made the film such a delight to work on.