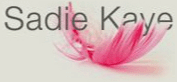 West of Thunder wins Audience Award at Almeria Film Festival, Spain
West of Thunder's fab distributor, Indican Pictures, has produced some great artwork for the national (USA) and international markets. 2013 saw West of Thunder win an historic TWO Best Film awards from the Hollywood Political Film Society, as well as Best Film at the Wisconsin Film Festival and the Audience Award at the Almeria Film Festival in Spain.
West of Thunder premiered 2012 in New York and Los Angeles. It won several major film festival awards in Los Angeles and San Francisco and was nominated for Best Film at the Toronto International Film Festival. The film, in which Sadie plays Wanda, was produced by Jody Marriott Bar-Lev's Sunka Wakan Dragonfly Film Studios.