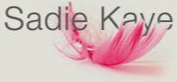 A Bipolar Love Story – Short Film
I am co-producing with longtime pal and creative cohort Raffaello DeGruttola a short film series inspired by A Bipolar Love Story, which we are also now developing as a feature. The film is set to mesmerizing choreography and poetry performed by the incredible Param Vibe Mirpuri. The film draws influence from Raff's difficult relationship with his father, who struggled with bipolar disorder throughout his life. The film was shot in London this week.
Raff's also submitted 5 slots (and counting..!) as a guest on my Mental Ideas Podcast, in which he talks about his journey as a filmmaker and actor and how his relationship with his father has impacted his life. The weekly podcast launches on RTHK Radio 3 in 2020!
Sadie to present Mental Ideas Podcast