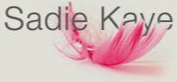 Art Saves Lives goes global!
After a brief respite, Art Saves Lives is back with a brand new domain and a bold global purpose. Sadie remains Artistic Director. She is joined by artist-activist & MD Charlotte Farhan.
Art Saves Lives International is a non-profit arts organization and magazine dedicated to providing free inspirational and inclusive arts projects to disadvantaged, marginalized artists. ASLI offers outsider artists a wealth of international platforms, cultural odysseys and exciting opportunities to unleash their creativity, gain global exposure and transform their lives.