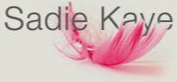 As Bad As It Gets – Teaser
Sadie's doc As Bad As It Gets, which she produced & presented for RTHK, airs on Radio 3 this coming Saturday (July 13, 2019) at 8.30! Check out the promo teaser produced by EP Steve James on SoundCloud below! HUGE thanks to guests Charlotte, Mat, Neil, Billy and Barry, as well as to Steve, Jim, Angie, Noz and others at RTHK!
https://www.rthk.hk/radio/radio3/programme/asbadasitgets
Sadie's worked with Steve since 2014, cropping up as Miss Adventure and disrupting his ABU Award-winning Afternoon Drive, as well as on Bipolar Express, which he also exec produced.
Stay tuned for teasers and sneak previews of Sadie's new weekly show, the Mental Ideas Podcast…