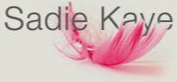 Catch me on the 123 Show talking Home Kong Kitchen and Happy Homes!
Excited to be joining the brilliant Noreen Mir on RTHK Radio 3's 123 Show talking about Home Kong Kitchen, which recently celebrated its first birthday and received a Happy Homes Award from the Mission For Migrant Workers! Keep checking this space for details of how you can listen live or download the interview as a podcast!
Meanwhile, catch me on the 123 Show performing my regular humor column Sharp Pains (the last episode was rather timely and aptly called Bake Fail) and get ready for the return of Mental Ideas on RTHK Radio 3 as a weekly strand of the 123 Show in September!
HKK is anticipating a bumper donation next Thursday (July 7) for refugees @Refugee Union, migrants @Bethune House and the homeless @ImpactHK! We have hired a van to transport it all. If you wish to donate, there is still time! 🙏 Please email hello@homekongkitchen.com or click HERE!