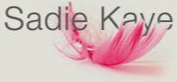 Catch up with Flim on Apple TV!
Raffaello Degruttola's BIFA-nominated comedy film Flim The Movie has been re-released in the form of 16 outrageous episodes on Vimeo, Apple TV and Amazon Prime! I appear in the LA scenes of the new episodes and original film. **MATURE CONTENT**

Stay tuned for distribution and festival news for Transference: A Bipolar Love Story, which I co-produced with Raff and 'Flim'-makers Contro Vento Films in 2019-2020. I'm also collaborating with the UK film indie on short film Intuition and short film series 6 Short Love Stories. Raff and his actress/ producer wife Simone Lahbib are also ambassadors for my mental health platform Mental Ideas!