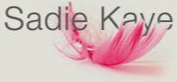 Home Kong Kitchen is 3 Years Old!
Home Kong Kitchen has been baking a difference for Hong Kong's homeless, elderly, migrants and refugees for THREE YEARS! The initiative started as a response to news reports in June 2020 that food waste charities were struggling to feed the homeless during the 3rd Wave of the pandemic. I rallied a few friends, neighbours and family members and what began as the Baker's Dirty Half Dozen started to bake our own and donate it to Breadline in weekly food drives.
As more and more bighearted Homekongers joined our cause during the worst part of the pandemic, we were able to bake, collect and deliver homemade breads, bagels and muffins to people living on the streets, in shelters and refuges most days, supporting Hong Kong charities ImpactHK, Bethune House, Amigos HK and Refugee Union.
Instead of slowing down, as pandemic restrictions eased, we expanded our remit to include other gifts of staple foods, festive treats, clothing, books, toys and utensils. We have also organised special events to celebrate Chinese festivals and other public holidays. Our next event will be held over the Mid Autumn Festival 2023 and I can't wait to share our exciting plans!
Whether you're one of our amazing regular volunteers or contributed a single loaf, thank you for supporting Home Kong Kitchen! Your donations could not be more appreciated! 🫶