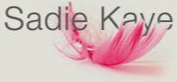 Hong Kong Marriage Stories!
Following a relatively smooth debut as a podcaster on RTHK Radio 3's 123 Show, I am excited to have been invited to produce & present a brand new strand!
Hong Kong Marriage Stories takes a refreshing, revealing and entertaining look at the institution of marriage and the complicated, often hilarious dynamics between two people. It may not be a fairytale (unless it's the one where you kill an ogre with an axe and get pots of gold?) But it's Love, Factually.
Over the series, listeners will have the opportunity to vote for their favorite Hong Kong Marriage Story. The winning couple will receive a Hong Kong Marriage Story of The Year trophy, a certificate signed by the Pope (TBA) and a romantic date night of our choosing!!!