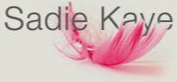 Mental Ideas Podcast Shortlisted for 2020 AIBs!
The Association for International Broadcasting have just published their shortlist for the 2020 AIB Awards – and my quirky little Mental Ideas Podcast for RTHK Radio 3 is among 6 other nominees in the Factual Podcast category! Thank you to the AIBs for this unbelievable honor! The winners will be announced in a two-part virtual awards event to be broadcast online Nov 13 & 16! 🎙️🎧 🙌 🍾
Thanks to the wonderful Noreen Mir for exec producing and giving me the opportunity for the podcasts to air as a weekly strand of her 123 Show, as well as to Nick Samuel for composing the mental music and all of my amazing mental guests: Larry Feign, Jackie Chan, Philippe Joly, Florence Wong, Dan Davies, Christina Yung, Mat Ricardo, Eugenia Kim, Raffaello Degruttola & Ifat Hyndes. I can't wait to work with you again on a couple of spin-offs and a planned second series in 2021!!!
I was previously Highly Commended by the Association for International Broadcasting at the 2015 AIBs for my RTHK doc Bipolar Express.