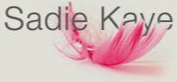 Mental Ideas S2 Update!
Series 2 of my Mental Ideas Oddcast will be back on the air shortly @ RTHK Radio 3 with a new twist, a new live studio format and an electric mix of local and international guests! This season explores the impact of mental health on relationships in an offbeat, poignant & uplifting way.
Larry Feign, my guest in The Depressed Comedian episode of S1 (clip of us yakking @The AIBs 2020 below), has a new book coming out June 28! Instead of being The Depressed Comedian, he is now Happy As Larry.
Larry is the bestselling author of some 15 comic books and children's book series The Fart Brothers, the latter of which he wrote under the pseudonym MD Whalen (until I outed him) because he feared it was a stinker. The Flower Boat Girl is his first historical fiction novel and the culmination of over a decade's work. You can pre-order the book on Amazon and read the first review here! 🙌
Larry will also be giving a talk about his book to the Hong Kong Writers Circle at Soho House April 8! Members and non-members are invited to sign up here! I will be there with bells on (and nothing else).