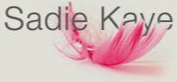 Miss Adventure gets The Trots
Miss Adventure is set to go globetrotting in a 6-part travelogue series for Clever Films! The Trots sees my aspiring adventurer visit some of the world's least desirable holiday destinations along with her fake crew in a comedy horror series constructed around improvisation.
Catch me as Miss Adventure on RTHK Radio 3 and in my monthly column for Hong Kong Buzz!
Here are your oh-so-accurate March 2019 predictions…
https://hongkongbuzz.hk/2019/03/march-2019-horoscopes-by-rthk-radio-3s-miss-adventure-friend-to-the-stars