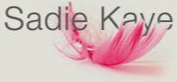 Sadie sponsors Luke to train with Monty Roberts in the USA
Happy to have sponsored mentee Luke Tucker to train as an apprentice horse whisperer at the Californian home of Monty Roberts, the real-life inspiration for the Robert Redford movie Horse Whisperer. Luke proved his passion for communicating with horses on the 2009 SLL Wild Horses project, where he was among 10 disadvantaged teenagers from the UK The Prince's Trust and French equivalent La Sauvegard who rode wild horses from the South of France to London. The trained horses were then donated to RDA disabled riding schools.
I was introduced to Luke and SLL through the Trust. As well as helping mentor the young people on this project, I co-produced and presented a 20 min doc film about it, Wild Horses, directed by Dom Dandridge and shown on France 3. The film screened in short film corner at the 2009 Cannes Film Festival. The spin-off doc will be for Sky's Horse & Country channel and will also feature Spanish horse whisperer Susannah Gilmore and polo champion Carlos Gracida.
Tucker's Luck will air on H&C in 2012.