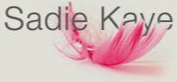 Sadie's 'Bipolar Express' broadcasts on RTHK 24/5/16
Sadie's documentary Bipolar Express, which she produced & presented for RTHK Radio 3 broadcasts again at 8.30pm on May 24th.
The 30-minute rollercoaster through the euphoric highs and debilitating lows of the bipolar mind features Ruben M Tuck, Josh Walters, Ruby Wax, Hong Kong ballerina Kiki Wong and the SAR's leading expert on bipolar disorder, Dr. Barry Connell. With a month to go before the documentary broadcasts, here's what Head of Radio Television Hong Kong, Hugh Chiverton had to say about it:
"I LOVE the doc. The pacing and tone are great. Full of your character, it's really engaging, funny, and enlightening."
Catch Sadie as RTHK Radio 3's Miss Adventure every Thurs/ Fri on Drive Time.