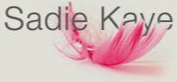 The Apostrophe Issue 1 published!
The first issue of The Apostrophe, the new literary magazine of the Hong Kong Writers Circle, was published 1 June! Thanks to everyone who submitted their work! Each quarter, the five points of the bauhinia flower – Hong Kong's emblem – are paralleled by five original pieces of writing or poetry by Hong Kong writers and five original pieces of artwork by local and international artists. It was a pleasure to work with editor Jan Lee and so many talented artists in my first gig as art director. You can read it on Substack here or download the magazine here!
Congratulations to writers Quincy Carroll, Murli Melwani, Sam Powney, Sonia FL Leung and Blair Reeve and artists Ricky Sadiosa, Charles Tang, Kasra Shroff, Cassandra Lee and our incredible cover artist Jade Bryant on being published in our inaugural issue! If your art was not matched with a story this time, please don't lose heart. It still has a chance of being published in future issues.
The next submissions window will open on 1 July and end 31 July. It will be published 1 October. The theme for Issue 2 is MIND, which lends itself to creative work inspired by mental health but is open to interpretation any way the writer or artist chooses. Check out our submissions guide here and if you like what you see, please don't forget to subscribe!