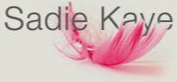 Transference: the Feature
Excited to be co-producing Transference: A Bipolar Love Story as a feature-length film with Raffaello Degruttola. As well as directing, Raff acts in the film alongside Emilie Sofie Johannsesen. The film is a collaboration between Raff's company Contro Vento Films and my non-profit Mental Ideas platform.
More exciting news to follow! Watch this mental space..!